How to Boost Your Car's Trade-in Value
So, you're ready to upgrade. But what do you do with the car you have now? Trading in your vehicle at a dealership is one of the fastest and simplest ways to take the wheel of a new car and get rid of your current ride at the same time.
To help you move forward, our team at Watermark Toyota of Madisonville has created the following guide about how to boost your car's trade-in value. If you're interested in trading in your car near Madisonville, Owensboro, or Henderson, Kentucky, feel free to contact us with any questions!
Check Its Worth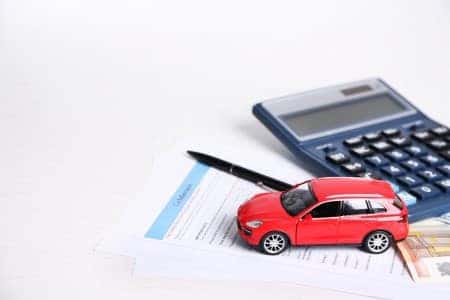 To boost the value of your trade-in, it helps to know how much it's worth. For your convenience, we have a Value Your Trade form directly on our site. Powered by Car and Driver, this online appraisal tool draws from the same Black Book® data used across the country.
Simply plug in your 17-digit VIN (vehicle identification number) or enter the following details about your car:
As you move through the steps, you'll fill in additional information about your vehicle. Then, you'll have an estimated value for your current set of wheels.
Catch Up on Maintenance & Schedule Minor Repairs
If your car is due for an oil change or other type of recommended maintenance, take it to a trusted service technician. Also, consider scheduling any minor mechanical repairs as well as fix any scratches and dents. In some cases, you may even be able to schedule paint-less dent removal.
If you decide to schedule service or repairs and have kept up with your vehicle's maintenance over the years, it also helps to bring the records with you to the dealership. That shows you've kept the car in good working condition.
Wash & Detail It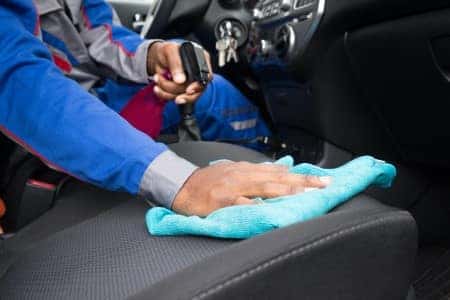 After you've made sure everything looks good under the hood, you'll want to turn to the exterior and interior. Whether you take your vehicle to a car wash or prefer to use your own elbow grease, be sure your daily driver looks its best.
Wipe down surfaces inside the cabin, vacuum it thoroughly, and remove your belongings from all the different compartments—including the trunk! Another option is to pay a professional to detail your car for you.
Gather Relevant Documents, Special Equipment, & Extra Sets of Keys
Once all that's done, it's time to gather the title, registration, and your auto loan information if you're still paying on it. Don't forget to bring along any special equipment, such as entertainment systems, that may have been included with the car, and grab your extra set of keys.
Head to the Dealership
Now that you've done all you can to boost the value of your trade-in, you're ready to head to the dealership. Once you arrive, let one of our friendly team members know you want to trade in your vehicle. Another option is to call ahead to schedule an appointment.
We invite you to search through our inventory online before your visit. If you plan to finance your next car, you can also fill out our secure finance application. When you trade in your car, its value will be deducted from the price of your new one.
Get Ready to Trade in Your Car Today
Now that you know how to boost the value of your trade-in, you're ready to begin. If you have any questions or would like to schedule an appointment, contact us at Watermark Toyota of Madisonville to trade in your car near Madisonville, Owensboro, and Henderson, KY!
---