How to Change Brake Pads

Wondering how to check your change brake pads? If so, we here at Watermark Toyota of Madisonville can help. Down below, you will find some tips for checking and changing your brake pads at your home near Madisonville, Owensboro, or Henderson, KY.
As you read on, don't hesitate to contact our service department with any questions or to schedule an appointment!
---
What Do Brake Pads Do?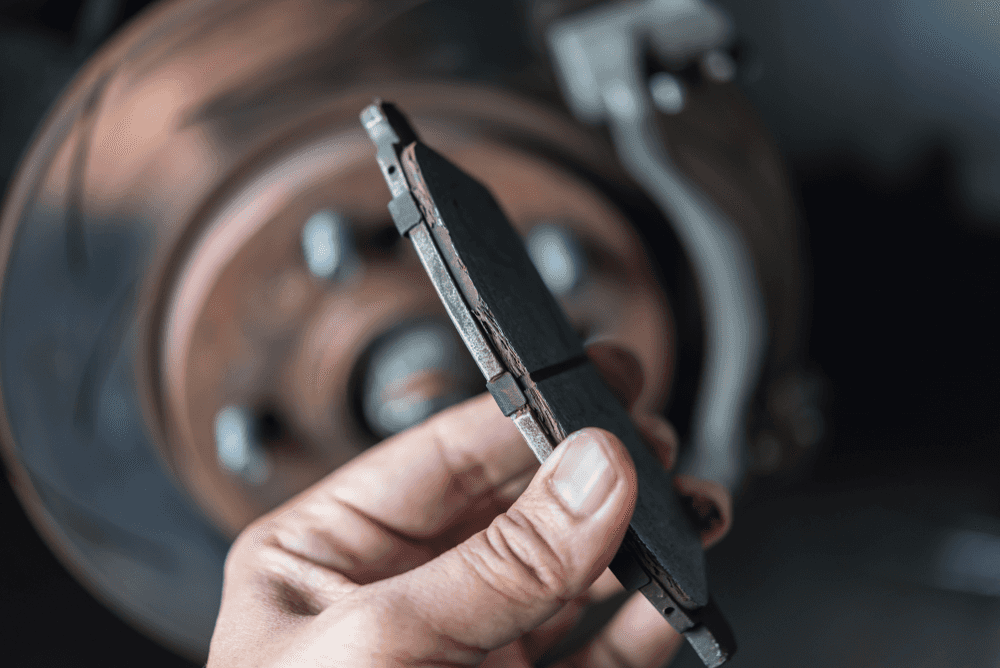 When you push down on your brake pedal, it activates the mechanism that sends the brake fluid to the calipers, which in turn engage the brake pads. The brake pads apply pressure to the rotor, which is connected to the wheel. The subsequent friction slows each wheel down until you come to a complete stop.
Most cars have front disc brakes. Typically, these wear down faster than the rear brakes, which are either discs or drums. The rear brakes don't need to be replaced as frequently as their front counterparts. It's time to change your brake pads when they become too thin to perform their job effectively.
---
How to Check Your Brake Pads?
One way to check your brake pads is by peeking through the spokes of your wheels with a flashlight. If the brake pad appears to be less than one quarter of an inch thick, they likely need to be replaced. Certain vehicles also have a convenient dashboard warning light that lets you know when your brake pads need to be replaced.
If you consistently hear a squeaking or grinding noise when you brake, it's time to tend to your brake pads. Sometimes, however, there won't be a noise to alert you that your brake pads have worn down, which is why it's important to check them periodically.
---
What Do I Need to Change My Brake Pads?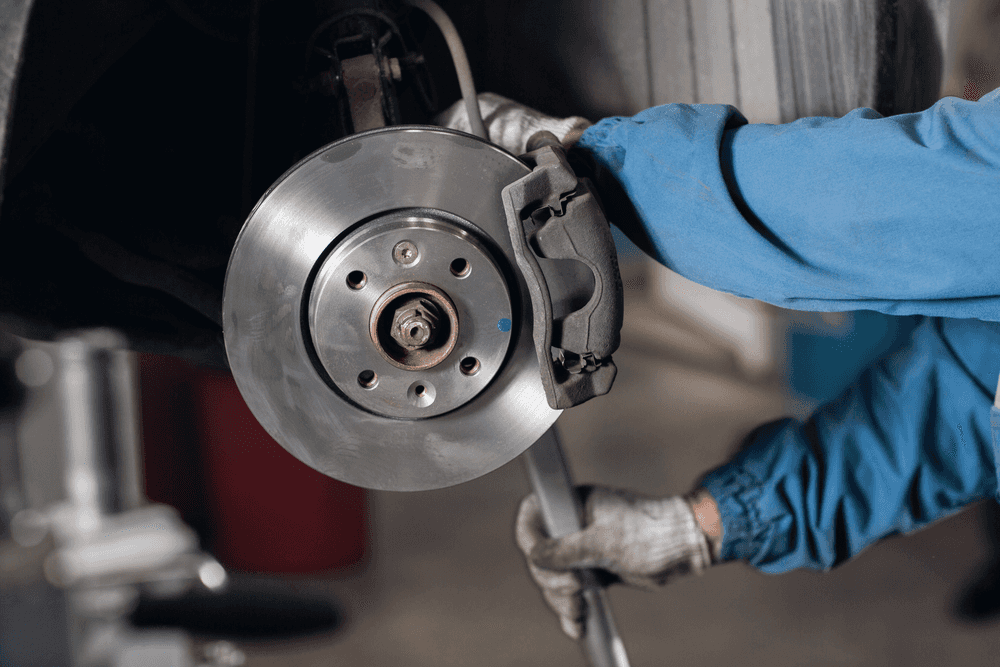 In general, changing your brake pads will take about one hour. Be sure your brakes have cooled down before you begin. To change your brake pads, you'll also need to have a few supplies on hand. First and foremost, you'll need your set of new original equipment manufacturer (OEM) brake pads. Along with these, you'll want to have:
Lug nut wrench
Jack and jack stands
C-clamp brake caliper tool
It's also important to have a pair of mechanic's gloves and protective eyewear to use throughout the process.
---
How Do I Change My Brake Pads?
First, you'll need to remove the wheel. As a good rule of thumb, change one brake pad completely before starting the same process on the other side. Next, you'll take off the slider bolt and position the caliper upwards, so you can slide the brake pads off. Put on new retaining clips and then put the new brake pads on.
Once the new brake pad is on, you'll need to retract the pistons and reposition the caliper. After that, you'll put the slider bolt back on. As another safety precaution, after you complete these steps on the other side, take a quick test drive to ensure everything is working properly.
---
Check or Changes Your Brake Pads Today
At Watermark Toyota of Madisonville, we look forward to helping drivers throughout Madisonville, Owensboro, and Henderson, KY, continue moving forward safely with brake pads they can count on. Contact us today to schedule your next service appointment or to order parts for your next automotive repair project!