How to Pair Your Phone with Your New Toyota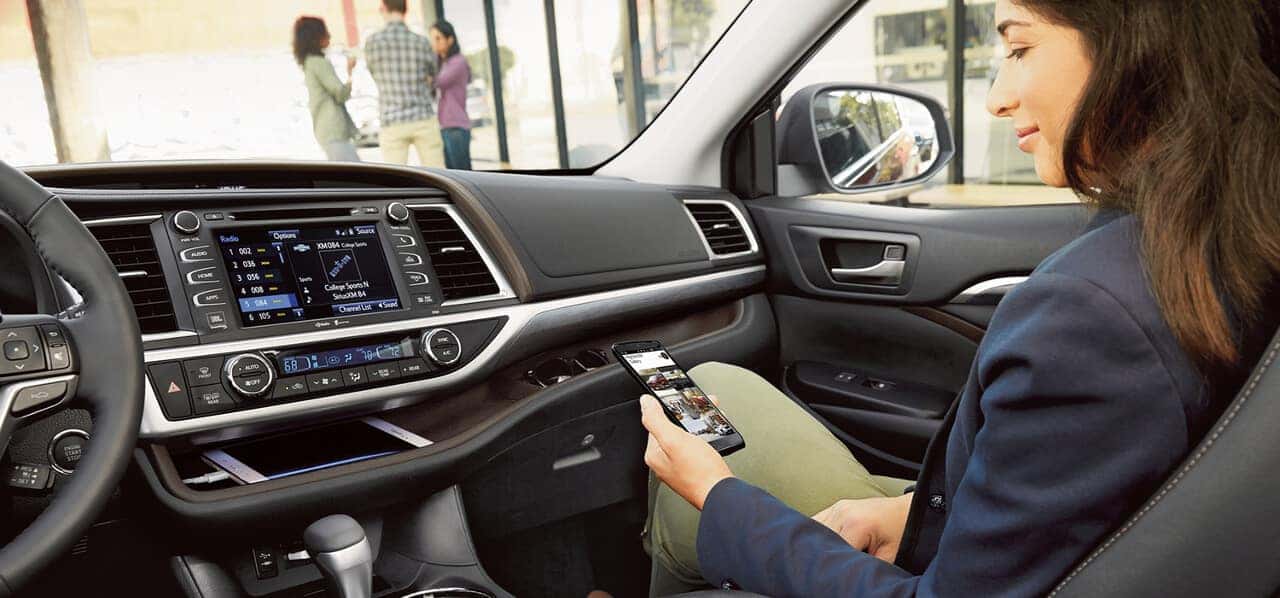 More Camry Tech Features View New Inventory
A Toyota vehicle with Bluetooth capability makes it easy to stream audio and make calls out on the go. It also encourages safe driving near the Bowling Green area, as you'll be able to accept phone calls without taking your hands off the wheel. To enjoy the benefits of this feature, you'll need to pair your phone with your Toyota's infotainment system, and that's where Watermark Toyota comes in. We've put together this guide to help you get connected quick. If you have any questions, don't hesitate to get in touch with one of our tech experts today!
Pair Your Phone for Superior Connectivity
An Entune 3.0 infotainment system can be found in new Toyota models like the 2018 Camry, and it offers Wi-Fi connectivity, a built in navigation system, and compatibility with apps like Yelp, Pandora, iHeartRadio, and more. To take advantage of all the features of this modern tech system, you'll first need to pair it with you phone. Just follow these steps to get connected:
On your Entune touchscreen, select the "Menu" option and then the "Setup" button.
At this point, you'll want to make sure your phone's pairing option is turned on.
On the "Setup" screen, choose "Bluetooth," then "Add New Device."
Your smartphone's name should show up on the touchscreen now. Go ahead and select it.
On your smartphone display, you'll see a four-digit PIN code. If it matches the code on the Entune touchscreen, you're in good shape. Select "Pair" to continue the process, and wait while it's connecting.
Be sure you've enabled notifications through your phone. If you have an iPhone, select "Show Notifications," or "ON" if you have an Android device.
Success! A message should appear on your phone that it's been paired with your new vehicle.
Of course, if you run into any hiccups in the process, feel free to stop by Watermark Toyota for assistance.
Explore Your Tech Options at Watermark Toyota
Our customer service representatives at Watermark Toyota have received extensive training in the new Toyota Camry's tech systems, and we're happy to answer questions about any Toyota model. Find out more at our showroom at 1055 Crossing Place in Madisonville, KY, and shop with confidence with the exclusive Watermark Warranty. Contact us today to learn more!